You have this rad trip planned with your mates, you Google how to ski (definitely easier than it looks), all that's left is to start packing. But you might be wondering how to pack for a ski trip?
You have to understand that ski weather is a different type of cold. We South Africans think we know cold until falling face-first into a freezing pile of snow. THEN you know cold! But once you get going, the cold is a distant memory.
If you are a bit nervous about tackling the slopes, perhaps check out some Cannabuddy reviews for a killer CBD oil to calm those nerves, help with bruises and aches and pains.
Completing your first run down the mountain is such an exhilarating experience. Let us help you plan this amazing ski trip with the best trip packing list to cover all you need and more.
Skiing and Snowboard Trip Checklist: The Basics
While you might have that favorite winter jacket you have always loved, keep in mind it was most likely designed for our local weather. Winter clothing for frigid climates is quite a bit different, as they are more insulated and protected from wind and the occasional ice age that might come to pass.
List of Winter Clothes
So for your list of winter clothes, keep in mind you might have to put some money aside to buy a new jacket or windbreaker at your ski destination. It's not a make-or-break situation, just something to be aware of.
Pro Tip: if you can, try to get your hands on a winter jacket that is water repellent, this will save you from being drenched after 5 minutes in the snow.
We have put together an easy list of skiing clothing to save you some time. You will need:
Heavy-duty winter/ski jacket
Fleece or warm top to wear under the Jacket
Winter gloves
Ski pants or other insulating pants
Thermal Underwear (trust us on this one)
2-3 Pairs of Socks, thick and wooly
A beanie or earmuffs to keep your ears toasty
Transact patches or Cataflam, maybe even both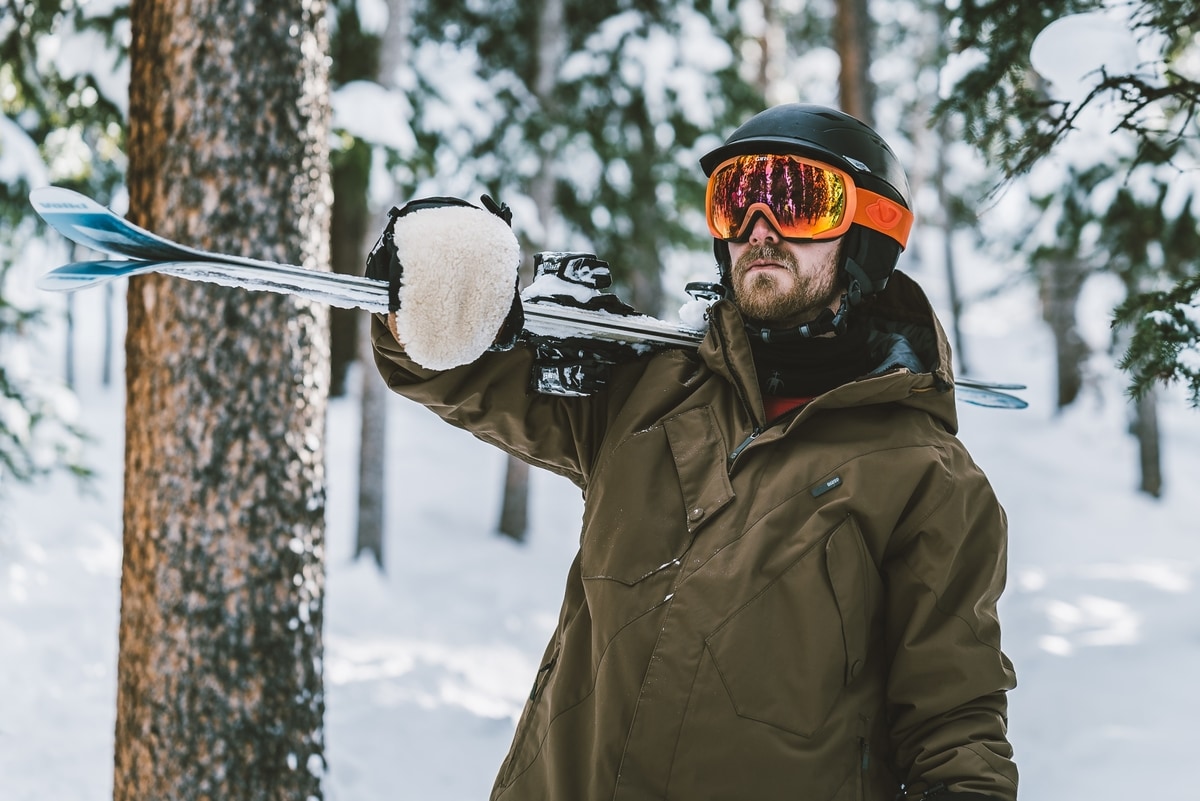 What Do You Need to Ski?
Whether you are a first-time skier or a regular Shaun White, we all end up using the same snow ski gear. You absolutely must have some durable ski boots. Rentals are available but often uncomfortable – think about rental ice skates (Yikes!).
Along with your boots, you also need a ski helmet, as safety is critical when plummeting down a slope at the speed of a car. Goggles are also recommended, as they help keep your vision clear (and your eyes thawed). Keeping your ski goggles defogged should be easy, just check this out.
Last but not least, you will need your ski poles, bindings, and of course the skis themselves. These are usually fine to rent, plus the employees at the lodges are knowledgeable and can be a great help when choosing your equipment.
With all these checked, learning how to snow ski will be a breeze, a chilly breeze, but a breeze nonetheless.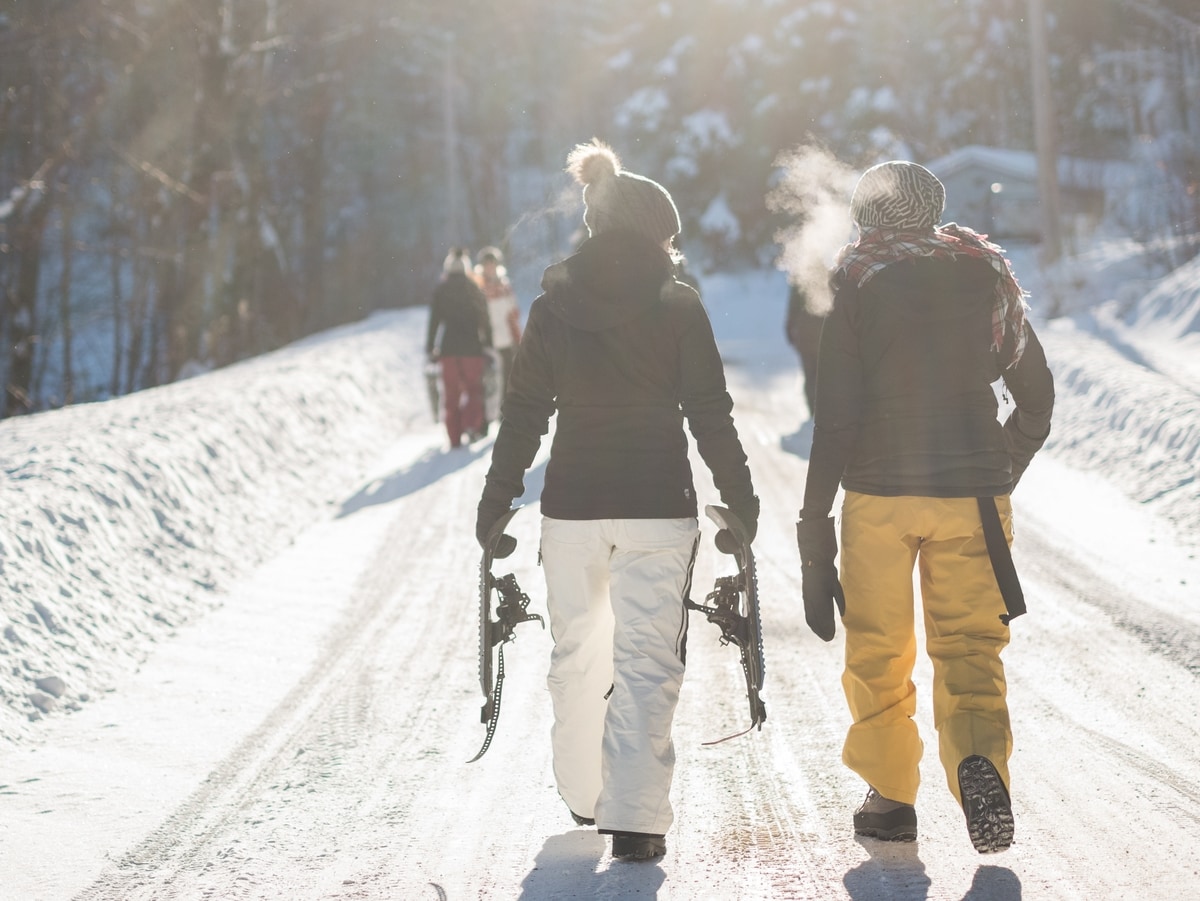 What to Pack for a Ski Trip
Packing for a day trip versus a week does have some differences, and they might not even be that obvious. It all depends on what your plan of action is. Oftentimes, ski lodges and resorts have additional entertainment and relaxation options if you are taking a break from the slopes.
This can be anything from arcade game rooms, toasty sitting rooms with a crackling wood fire, heated pools to take a dip or even a designated board game section. All of these are here for when you want to put up your (tender) feet and take a breather from imitating an avalanche.
You will definitely want enough casual clothes to wear in and around the lodge, as well as some swimwear for any potential dipping. Regular comfy shoes are to be included, as well as some normal beanies, gloves, and socks. After all, you don't want to be looking like the Michelin man all weekend long.
Ski Holidays Trip Ideas
A ski  holidays is a great break from the normal buzz we have become accustomed to. You need to break away every now and then to relax and recharge, and planning a nice weekend ski trip is perfect.
There are some awesome ski trips in Switzerland, perfect for a change of scenery as well as a chance to see a beautiful country. Your ski weekend will be well spent no matter where you go, just take a few mates with you to join in the fun.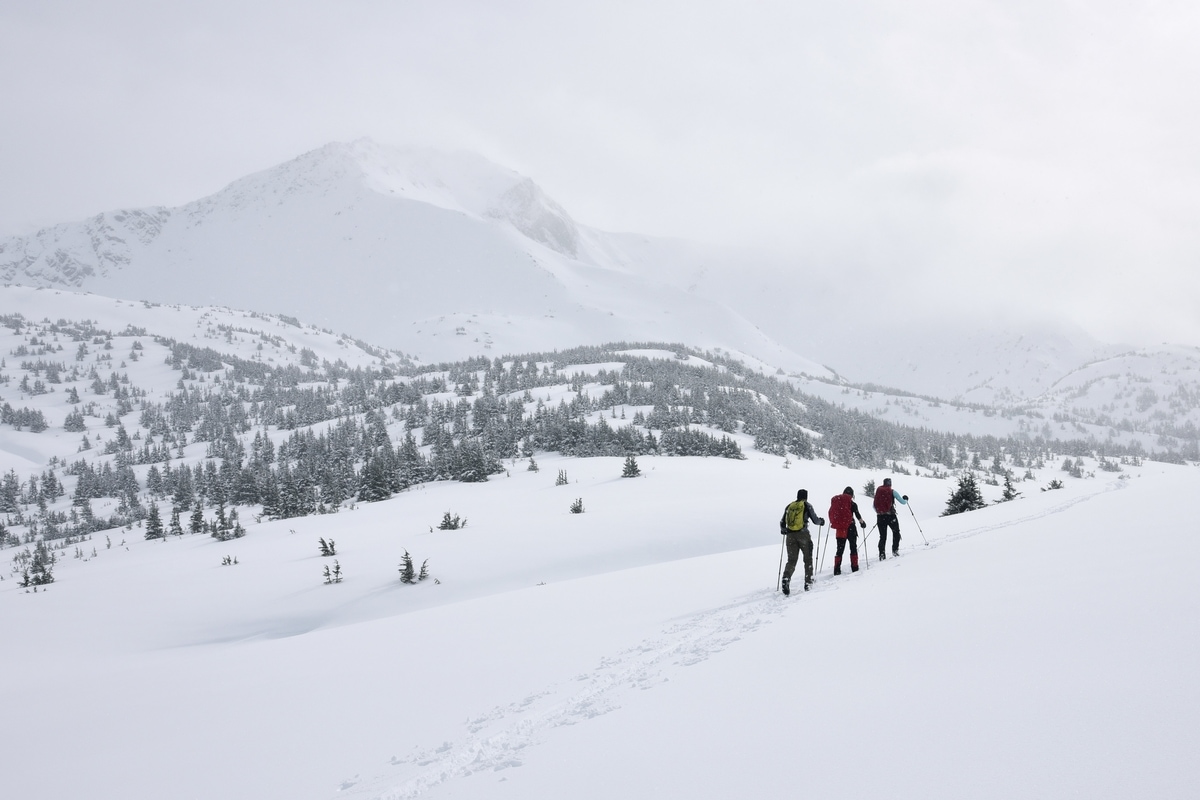 Ski Pack List: The Essentials
So you have your clothes, winter or otherwise, you have your ski equipment, what else is there to remember? Your ski trip essentials, that's what.
While the essentials for a ski vacation might vary from person to person, there are yet a few things that we can all remember to include:
A camera. Of course, we want to make memories and live in the moment, but you absolutely HAVE to capture landing that egg flip.
A selfie stick. This is "critical" for capturing those sick landscapes and almost aerial shots.
A book or magazine. Yes, we know: I came here to ski, not to read. But you can take our advice, there will definitely be some downtime when the ski conditions aren't great. Then you will be thanking your lucky stars for bringing some extra entertainment.
An extra pair of undies. Not for the reason you might think, either. Skiing is a rough sport, and ripping some clothes when taking a tumble is not unheard of. Better be prepared than have a cold cheek.
Snowboarding Essentials
While they may be two related sports in terms of location and equipment, there are still a few essentials you will need when attempting the winter skateboard. Don't worry about snowboarding outfits, as you will look rad no matter what you wear.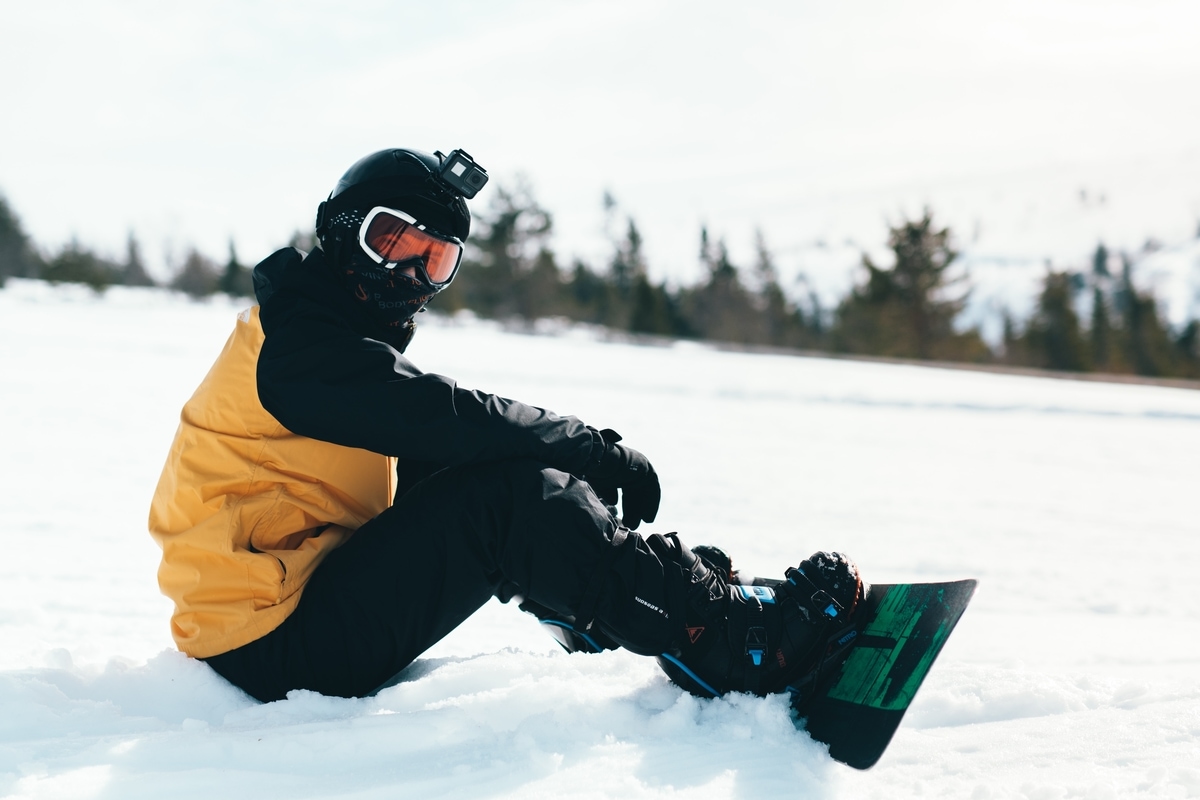 Here are a few tips that should help (especially for newcomers):
Choosing your snowboard should be a planned choice. Try not to take a board that is too big to handle, as this will help you with maneuvering.
Your boots are also a bit different and they come in a variety of lacing systems, styles, flexes, and fits. You will want to choose a boot that fits just right and secures your foot (key to avoiding a slightly broken ankle).
As you will most likely be moving at higher speeds, a face and neck mask will be super helpful.
Pack enough layers, as snowboarding needs quite a bit more mobility. Having different layers to choose from will help you keep warm while retaining a full range of movement.
Ski Essentials: Done and Dusted
You put your left foot in, your right foot in, keep them both in! Lock your boots, secure your bindings, and board that lift. The time has come, the powder white slopes lie ahead, are you ready for the black diamond?